MOBILE APPS
Compatible with iPhone and iPad iOS 6.0 or later.
Compatible with Android Mobile Devices and Android Tablets.
ATTENTION Non-Smartphone Users!
If you have a Java enabled non-smartphone, you can livestream KSCO using the Moca Radio player.
Click Here to download the player.
After you have installed the player on your phone, add KSCO as a new station and use 184.105.148.154:8000/live for the link.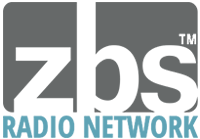 WEBSITE COPYRIGHT ©2014 ZBSRADIO.COM. AUDIO CONTENT IS THE PROPERTY OF ZBS RADIO NETWORKS. ALL RIGHTS RESERVED.